Reading with Tanya Hartges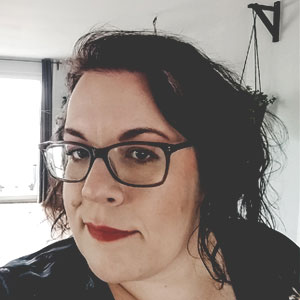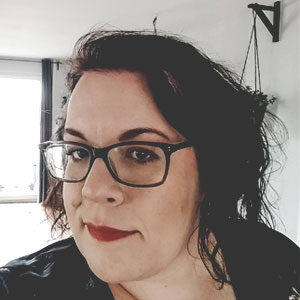 Tanya Hartgers grew up in the Rhineland. In 2007 she moved to the south of Lower Saxony, where she has lived ever since. When she's not dutifully pursuing her existence as a can opener for two tomcats, she's doing "something with media."
Tanya wrote her first stories on a typewriter and in Diddl claddings. In her free time she travels through different worlds thanks to books and video games. Sometimes she is an adventurer and hunts a lost treasure, then again she moves in the infinite expanses of space or dreams of one day riding a dragon.
In 2022, Tanya won SERAPH in the Best Independent Title category with "Crimson Dawn."
"Crimson Dawn"
An ancient prophecy predicts the beginning of a glorious age – this is believed not only by a large part of Gilene's population, but also by the self-centered chosen one Mason Blackwood. But when the day comes for him to face his destiny, nothing goes as he had imagined in his dreams. Instead of gaining glory and immortality, he unleashes an ancient power that will bring Gilaen to ruin if no one stops it.
Skilled at cleaning up after Mason, his bodyguard Bobbie Archer does everything she can to save the world from destruction. But this time it won't be enough to grease a few palms or fight bar fights for him.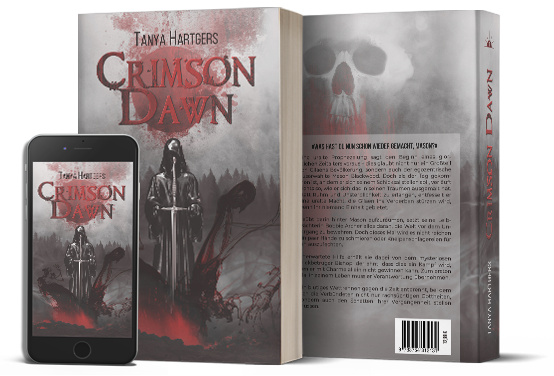 She receives unexpected help from the mysterious con man Bishop, who suspects that this will be a battle he can't win with charm alone. For the first time in his life, he has to take responsibility.
A bloody race against time ensues, in which the allies must face not only vengeful deities, but also the shadows of their past.
Crimson Dawn is the start of a high-dark urban fantasy trilogy for adults that features an exciting story and a diverse cast.