Johanna Summer Trio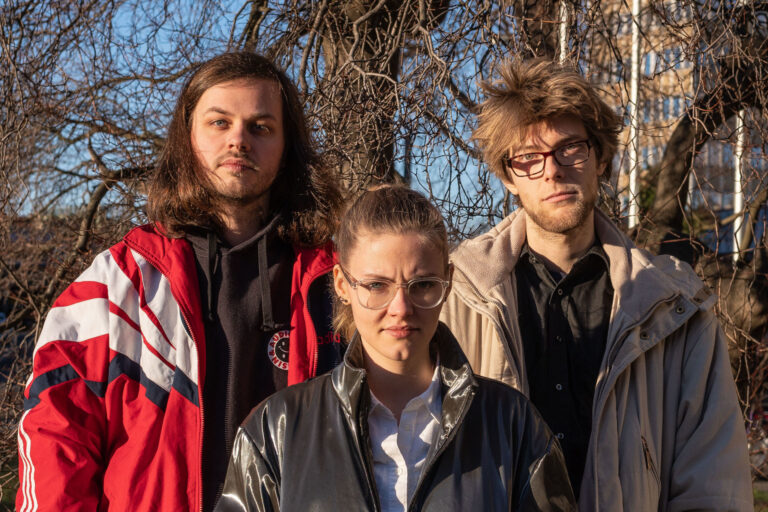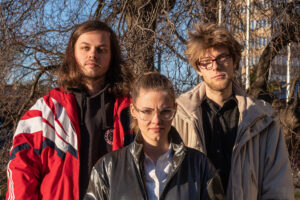 Founded at the beginning of 2016, the trio around Johanna Summer (p) is working on its very own, clearly structured sound. The balance between relaxed simple to highly interactive and impulsive playing is the main focus of this classic jazz line-up with Tobias Fröhlich (b) and Jan-Einar Groh (dr). The pieces, mainly from the pen of Johanna Summer, never lose the reference to the musical home of the band leader. Having grown up with classical music and always accompanied by established pop and rock music, she sees it as her duty to give all these influences their due in modern jazz music. The pieces of the debut album "Juvenile", which the ensemble presented at the beginning of 2018, were awarded the composition prize of the "Biberacher Jazzpreis" in the same year.
Johanna Summer (piano)
johannasummer.com
Johanna Summer is a German pianist living in Dresden and Berlin. She started classical piano lessons at the age of 7 and was a multiple prize winner at the national competition "Jugend musiziert" and "Jugend jazzt". Until 2018 she studied jazz piano with Matthias Bätzel and Michael Fuchs and regularly performs in various formations – both chamber music and as a soloist. Johanna is, among other things, a member of the Bundesjazzorchester (Bujazzo). In 2018, she was the first solo artist ever to be awarded the "Young Munich Jazz Prize". In addition to concert tours that took her to various European countries as well as Russia and the USA, she was able to gain important experience working with musicians such as Jiggs Whigham, Rainer Tempel, Steffen Schorn, Sebastian Studnitzky, Randy Brecker, MilanSvoboda and Richard DeRosa. Johanna's music places special emphasis on the meeting of classical accuracy and interpretation with the spontaneity of jazz.
Tobias Fröhlich (Bass)
tobifroehlich.com
Tobias Fröhlich was born in Berlin in 1994 and came into contact with music at an early age through his father, who is himself a classical musician. As a child, he learned clarinet before switching to electric bass and double bass. When he began his studies, he moved to Dresden, where he studied both electric bass and double bass at the Hochschule für Musik Carl Maria von Weber Dresden from 2013-2019. His teachers included Prof. Tom Götze, Prof. Sebastian Merk and Prof. Eric Schaefer. Since then he has been active in various bands and projects such as Johanna Summer Trio, RADIAL ENGINE, AXIOM. From 2016-2018 Tobias played in the Landesjugendjazzorchester Brandenburg under the direction of Jiggs Whigham. He currently lives as a freelance musician in Leipzig.
Jan-Einar Groh (drums)
Jan-Einar Groh is a drummer whose work and activity is mainly in the field of jazz. Growing up in Rodgau (near Frankfurt am Main) he started playing drums at the age of 5. In 2013, he began studying jazz/rock/pop drums in Frankfurt with Paul Höchstädter (hr-Bigband). In Frankfurt he played with members of the hr-Bigband and won a first prize at "Jugend jazzt" with his trio Gerber/Dawo/Groh. After one year he changed to Prof. Sebastian Merk, Eric Schaefer and Moritz Baumgärtner at the HfM Dresden to complete his bachelor studies. He was also an active part of the scene in Dresden, where he played with Prof. Thomas Zoller, Prof. Simon Harrer and Prof. Sebastian Merk, among others. With the start of his master's degree, he moved to Leipzig in 2017, where he has been working with various bands and projects ever since.
Johanna Summer – piano
Tobias Fröhlich – bass
Jan-Einar Groh – drums