Read Time:
2 Minute, 50 Second
Duo Satoko Fujii & Joe Fonda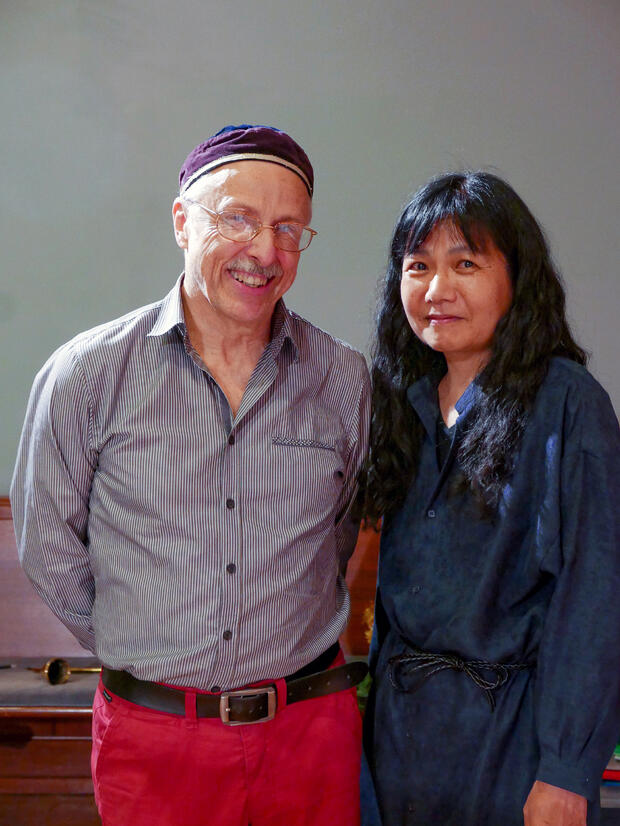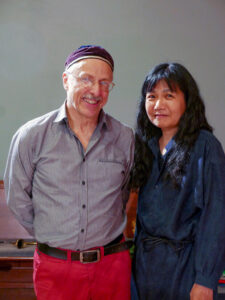 "Fujii and Fonda move seamlessly from lyricism to complex avant-garde."
– Karl Ackermann, All About Jazz
Fonda says of his work with the Japanese pianist. "What I love so much about playing with Satoko, and what she teaches me at every concert, is to play music without ego being part of the process. Satoko plays for the love of music. She is selfless and leaves her ego at home when she comes to play. What a priceless lesson I get every time we perform together. And Fujii says, "Although we often don't realize it, in reality we are shackled and hindered by many things. It's not easy to be truly free and not be influenced by those things. Joe is a musician who can free himself from those influences. When I play with him, I feel like I, too, can free myself from these invisible shackles and start to find that freedom."
Joe Fonda "is a serious seeker of new musical horizons," according to the Boston Phoenix. From 1984 to 1999 he was the bassist for composer, improviser and NEA Jazz Masters Anthony Braxton. Fonda was also a member of several collaborative bands, including the Fonda-Stevens Group with Michael Jefry Stevens, Herb Robertson and Harvey Sorgen; Conference Call with Gebhard Ullmann, Stevens and George Schuller; the Fab Trio with Barry Altschul and Billy Bang; and the Nu Band with Mark Whitecage, Roy Campbell and Lou Grassi. He is currently a member of The 3dom Factor, Altschul's trio and saxophonist Jon Irabagon, and guitarist Michael Musillami's trio, among others. He has led some truly unique ensembles, including From the Source with four instrumentalists, a tap dancer, and a body healer/vocalist, and Bottoms Out, a sextet featuring Gerry Hemingway, Joe Daley, Michael Rabinowitz, Claire Daly, and Gebhard Ullmann. He has released twelve recordings under his own name.
Pianist and composer Satoko Fujii, "an improviser of rumbling intensity and generous restraint" (Giovanni Russonello, New York Times), is one of the most original voices in jazz today. For more than 25 years, she has created unique, personal music that spans many genres, fusing jazz, contemporary classical, rock and traditional Japanese music into an innovative synthesis that is instantly recognizable as her own. A prolific composer for ensembles of all sizes and an artist who performs worldwide, she was awarded the Instant Award in Improvised Music in 2020 in recognition of her "artistic intelligence, independence and integrity." Since appearing on the scene in 1996, Fujii has led some of the most consistently creative ensembles in modern improvised music. Highlights include a piano trio with Mark Dresser and Jim Black (1997-2009) and an electrifying avant-rock quartet with drummer Tatsuya Yoshida of The Ruins (2001-2008). In addition to performing in a variety of small groups with different instrumentations, Fujii also performs as a duo with trumpeter Natsuki Tamura, with whom she has recorded eight albums since 1997. She and Tamura are also one half of the international free jazz quartet Kaze, which has released five albums since its debut in 2011. Fujii has established herself as one of the world's leading composers for large jazz ensembles, prompting Cadence magazine to call her "the Ellington of free jazz."
Satoko Fujii – piano
Joe Fonda – bass