It's that time again! The summer concert series of the Jazzclub Ilmenau goes into the 2nd round!
JMO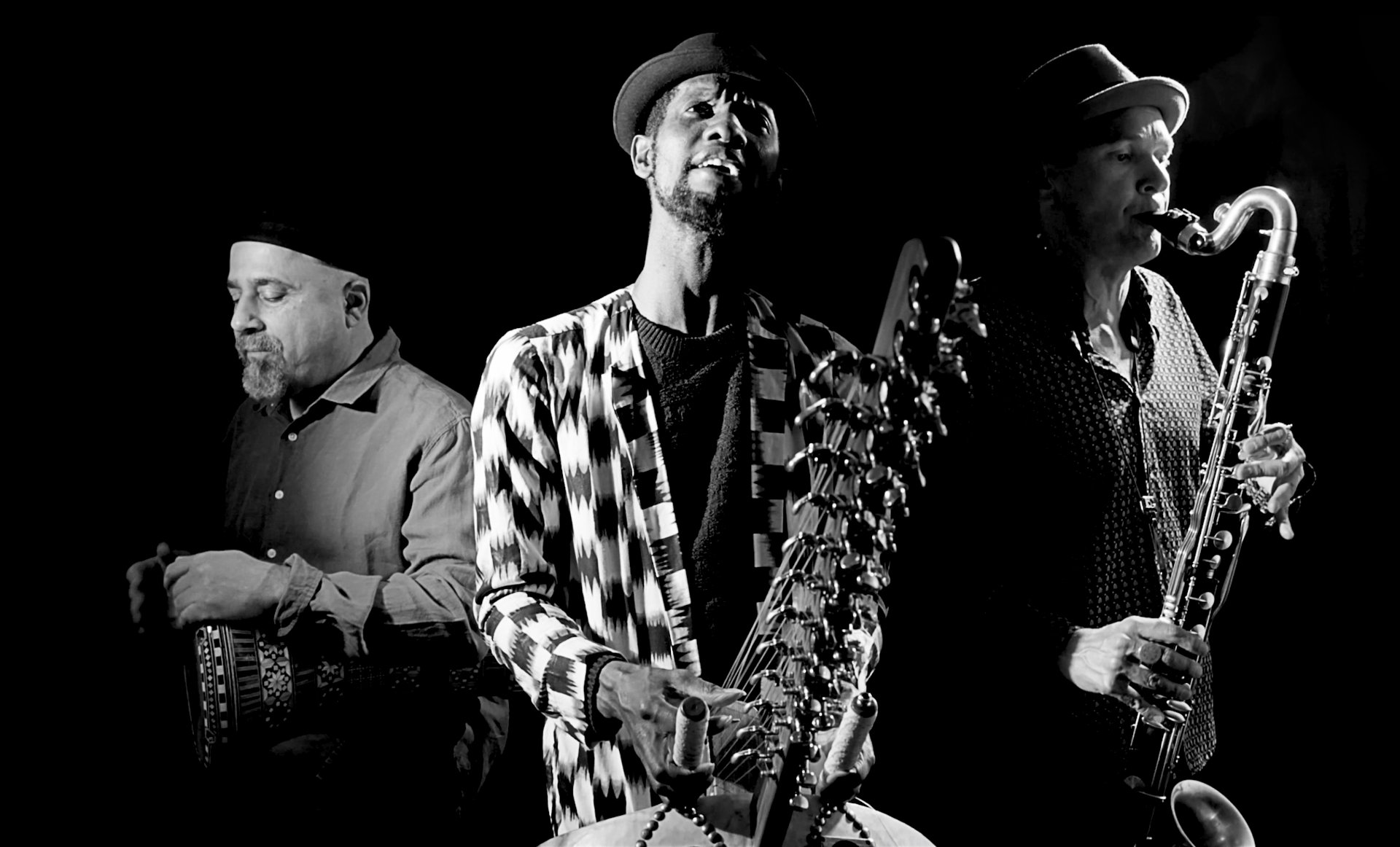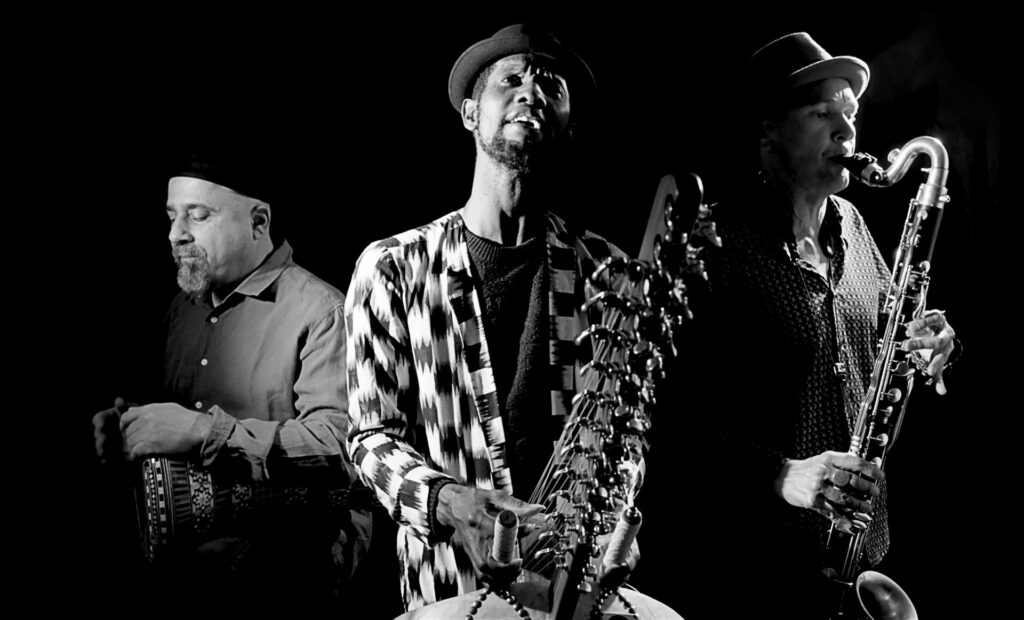 The music of JMO -Jan Galega Brönnimann (Switzerland), Moussa Cissokho (Senegal) and Omri Hason (Israel) – revives the art of storytelling.
The pearly clear sound of the kora (traditional African bridge harp with 22 strings) meets the sonorous, smoky tones of the bass clarinet and is supported by the various percussion instruments of Omri Hason. The interplay of Moussa Cissokho, Jan Galega Brönnimann and Omri Hason captivates with beautiful melodies and rhythmic elegance – in their unforgettable live concerts the three oscillate between magically transfigured moments and rhythmic explosive flights of fancy.
The result is authentic and contemporary chamber music.
The first CD "Al nge taa" was internationally acclaimed by the press and the public and is already in its third edition.
Jan Galega Brönnimann – bass clarinet, soprano saxophone
Moussa Cissokho – kora, vocal
Omri Hason – percussion, hang