The reading is on Friday, the 29.07.2022 in the Marquee opposite the Humboldt Building on the campus of the TU Ilmenau. , admission 19:30, start 20:00.
Tickets in advance for 5 EUR (students) and 8 EUR (earners), there are in the city information and the bookstore, at the box office one euro more.
Reading with

Eleanor Bardilac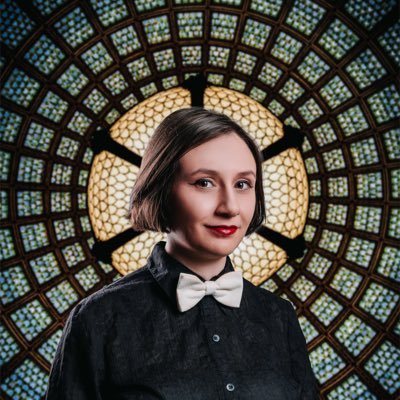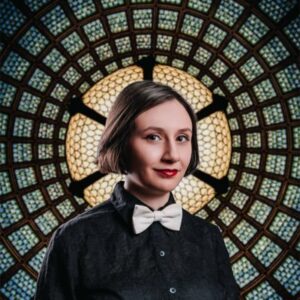 Eleanor Bardilac was born in Vienna in 1994, where she still lives and works. After completing two bachelor's degrees in German and comparative literature, she is currently working on her master's thesis in older German literature. Under her real name she has published several small essays, short stories and poems in anthologies. When she's not writing, she's reducing her pile of unread books and diligently learning far too many languages.
"Bone flowers do not wilt"
Award-winning fantasy about dark magic, eerie ritual murders, and a young woman who must find her way:
"Bone Flowers Don't Wither" is an original and likeable fantasy novel in a setting reminiscent of Vienna circa 1900.

In the magnificent city of Vhindona, people are proud of skilled inventors and rich merchants, but are suspicious of anything to do with magic. That's why Aurelia has been trying to keep her magical gift a secret for years. But when the young woman witnesses a murder, her secret also comes to light, and Aurelia is assigned to the powerful necromancer Marius Cinna as a student.
When the inquisitive young woman discovers what is really behind a sinister series of ritual murders, and what role Marius plays in them, she must choose: for her new master or for her hometown.