Appreciate volunteer work together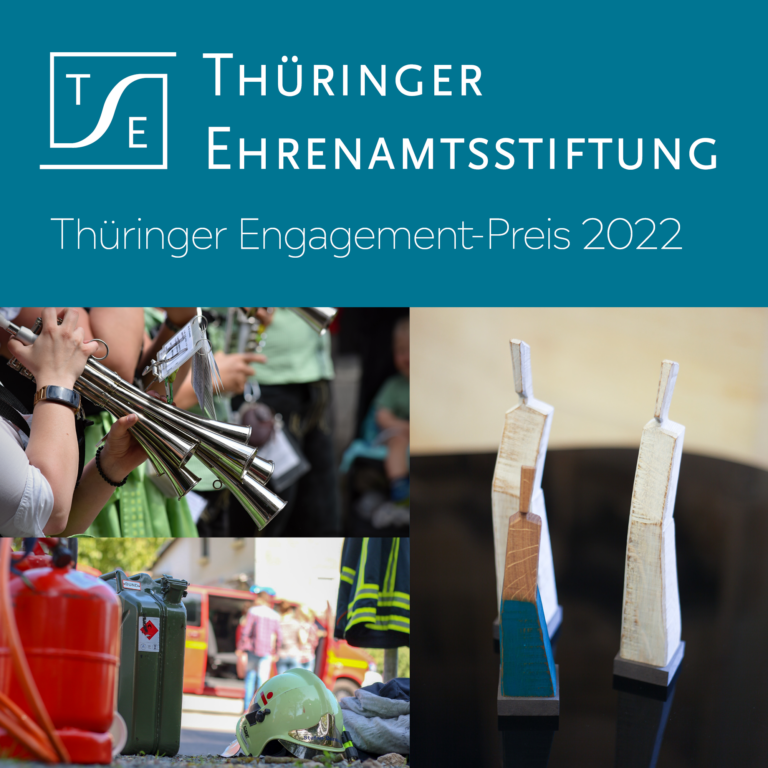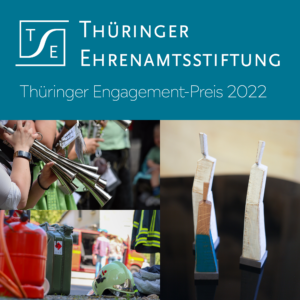 After these two turbulent years, the Thuringian Volunteer Foundation is pleased to once again be able to honor exemplary examples of civil society commitment. Proposals can now be submitted for the seventh Thuringian Engagement Prize in the categories of non-profit organization, senior citizens and youth. The prize is endowed with a total of € 6,000 (€ 2,000 per category). The award ceremony will take place on June 3rd, 2022 as part of the ceremony for the 20th birthday of the volunteer foundation in Erfurt.
With the engagement prize, which was awarded for the first time in 2013, the voluntary foundation honors charitable and civic commitment in Thuringia. The field of activity, whether sport, culture, social affairs, environmental protection or any other area, is irrelevant. It is important that it is a voluntary commitment for better cooperation in the Free State. Anyone can nominate an exemplary non-profit organization or a person who is particularly committed to youth or senior citizens for the engagement award.
Proposals can now be submitted via the website: www.thueringer-engagement-preis.de . The closing date for entries is May 1st, 2022.
The application forms, all criteria for the categories and all other information about the engagement prize can be found here: www.thueringer-engagement-preis.de