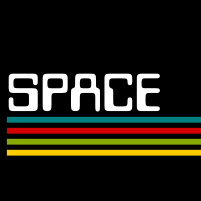 The SPACE is an AG of the Cultural Coordination eV and offers space for people interested in technology and those who want to become one:
Our group is under construction. You are cordially invited to help shape it and contribute your own ideas. Just talk to us!
What happens in the SPACE?
Technical tinkering, workshops, electronics, lectures, Freifunk, knowledge exchange, 3D printer, CNC milling machine, Linux, open source, Creative Commons, encryption, programming, soldering, VPN, … [Platz für deine Ideen]
We're opening the SPACE again, at least partially. We meet now on site and virtually!
Regular appointments

every Wednesday from approx. 7 p.m. | "Open SPACE" (open technical handicraft meeting, via Jitsi-Meet)
Hinweis: Kann passieren, dass nicht immer jemand anzutreffen ist. Bei dringenden Fragen am besten vorher eine E-Mail schicken. 🙂
Contact