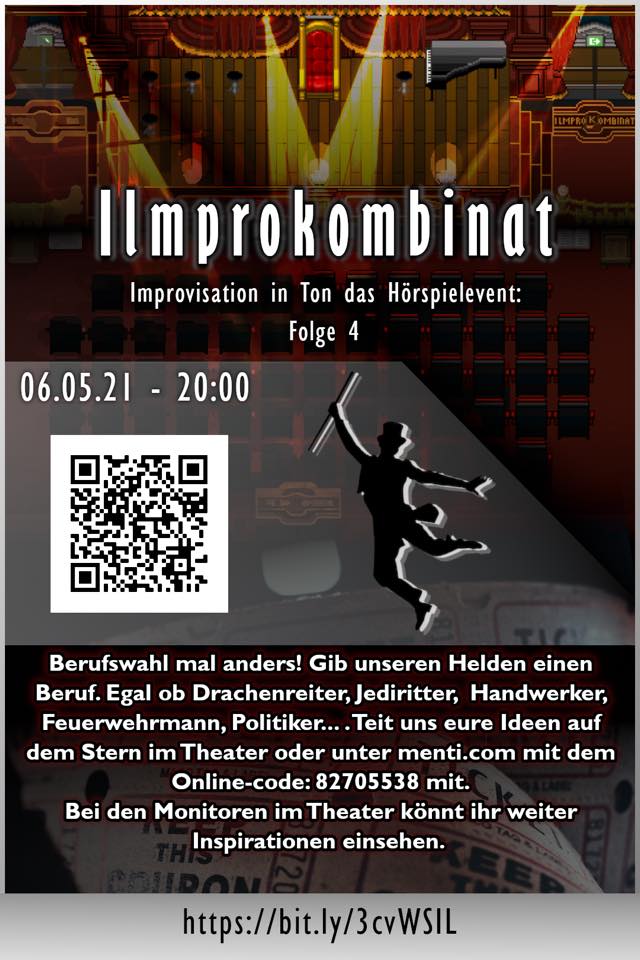 Thursday, May 6th, 2021 from 8 p.m. – improvisation in sound, the radio play series from Ilmprokombinat episode 4!
Again in the lovingly designed online theater of the IlmproKombinat – to be found at https://bit.ly/3cvWSIL

Career choice with a difference! Give our heroes a job. No matter if dragon rider, Jedi knight, craftsman, fireman, politician …. Let us know your ideas on the star in the theater or at https://www.menti.com (with the online code: 82705538).
You can see more inspiration on the monitors in the theater!
Would you like to listen to the previous episodes? You can do it here …