Saturday, 22.10.2022
Parish hall of the evangelical church community
Start 8:00 pm.
FUSK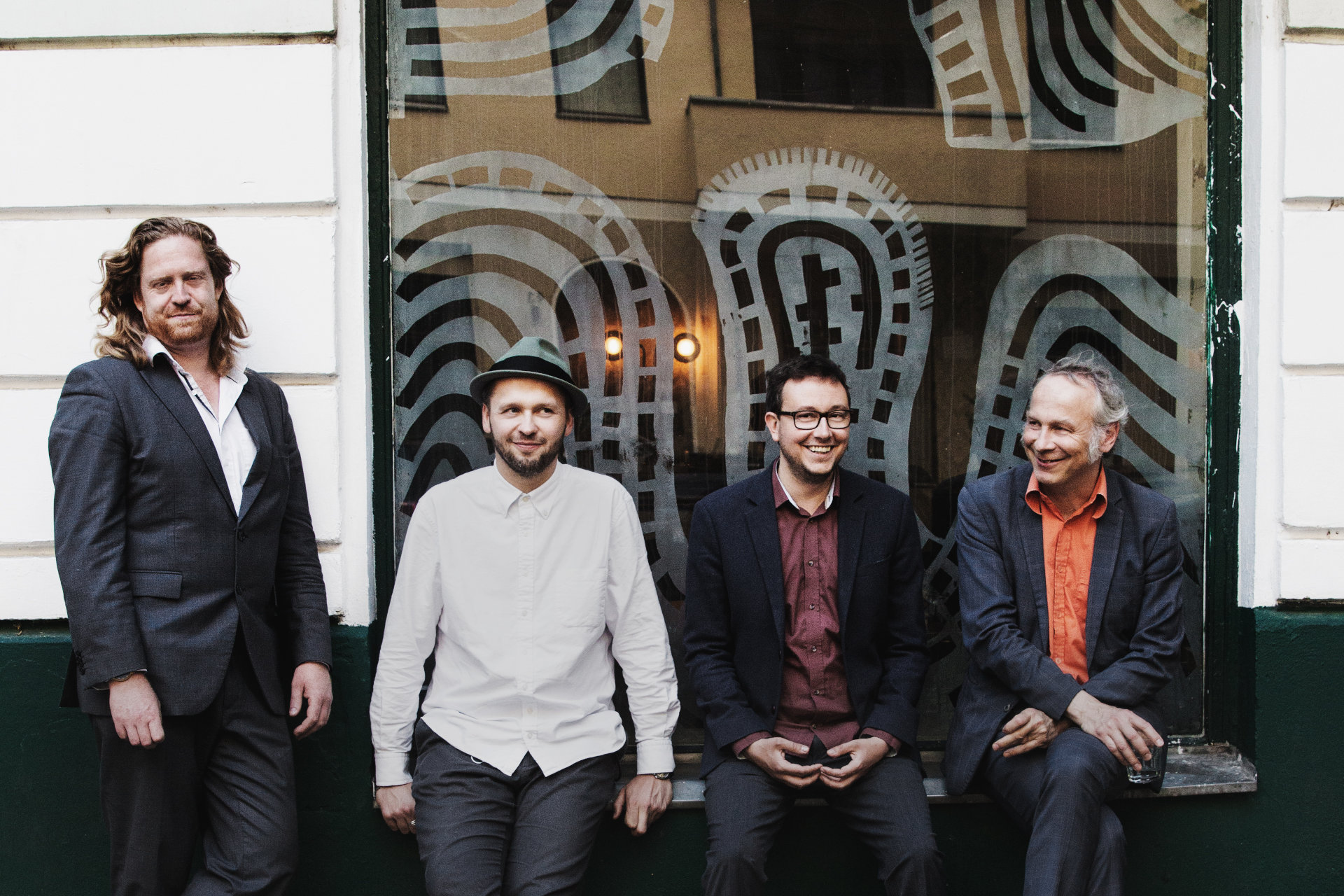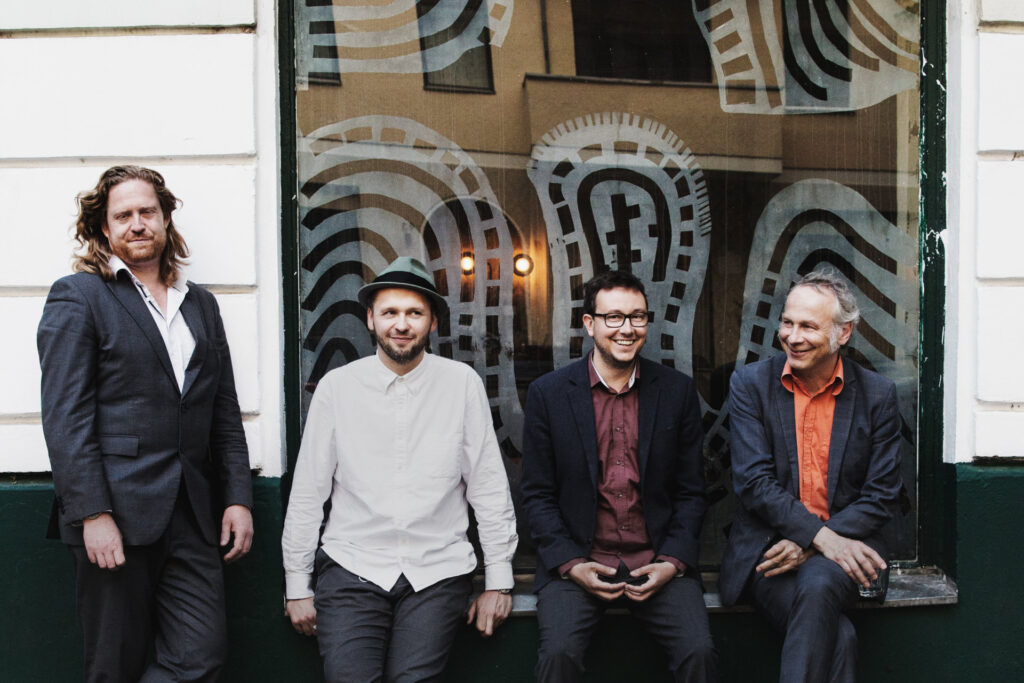 FUSK – that's Kasper Tom, Andreas Lang, Tomasz Dabrowski and Rudi Mahall – shine with playfulness and inventiveness. The quartet spans a range from catchy melodies, to complex structures, to expressive dissolution of patterns. Here, the serious and the curious reign together, and the handling of the thematic and sound material is always playful and thus very refreshing. A real feast for the ears!
The LP "The Jig Is Up" (WhyPlayJazz 2018) was on "top 10 best of 2018" lists at Belgian Radio, Polish Jazz Blogspot and American Cadence Magazine.
Rudi Mahall (DE) is already known all over the world as a very personal and original musician. His playing style and incredible sound makes him one of the best bass clarinetists in the world. Within the last 2 decades he has amazed the European jazz audience with, among others, The Red Area, Globe Unity Orchestra and Aki Takase.
Tomasz Dabrowski (PL) is a new talent on the European jazz scene. His personal tone and intense, soaring playing supports his status as one of Europe's most interesting, younger musicians. As a sideman and in his own projects Tomasz has worked with Tomasz Stanko, Greg Osby, Tyshawn Sorey, Jacob Anderskov and many others.
Andreas Lang (DK) is one of the most popular bass players in Europe because of his strong, driving playing. The Berlin-based Dane plays in other projects with Kurt Rosenwinkel, Gunter Hampel, Steve Swell, Philipp Gropper and Wanja Slavin, among others.
Kasper Tom (DK) is a drummer and composer in FUSK. He has been working for years as a sideman and also bandleader with many different bands in Denmark, Poland and Germany. His expressive, complex playing style and very personal sound as a drummer, composer and bandleader is very well developed and quite rare.
Kasper Tom Christiansen – comp, drums
Andreas Lang – bass
Rudi Mahall – clarinet, bass clarinet
Tomasz Dabrowski – comp, trumpet