DaChor Ilmenau is a group of amateur singers (former) students of the TU Ilmenau.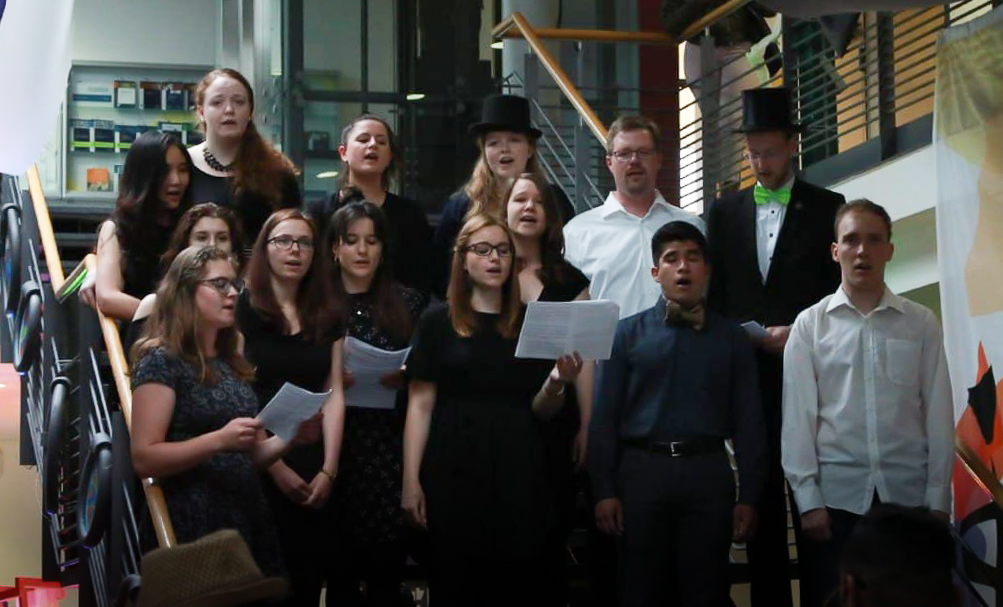 We sing songs from different genres with SATB cast, some examples: Coming Home (Sascha), Cups Song (Pitch Perfect), Happy Ending (Mika), Hit the Road Jack (Ray Charles), Viva la Vida (Coldplay). There are also titles with a holiday and holiday reference (Christmas), Sea Shanties (Leave her Johnny) or Disney titles (Try it out with cosiness). We put more emphasis on the joy and fun of singing, less on the perfection of the result. There are public appearances, for example. at Christmas and a few other occasions, where we perform free of charge (e.g. senior residences, Christmas at the university, …).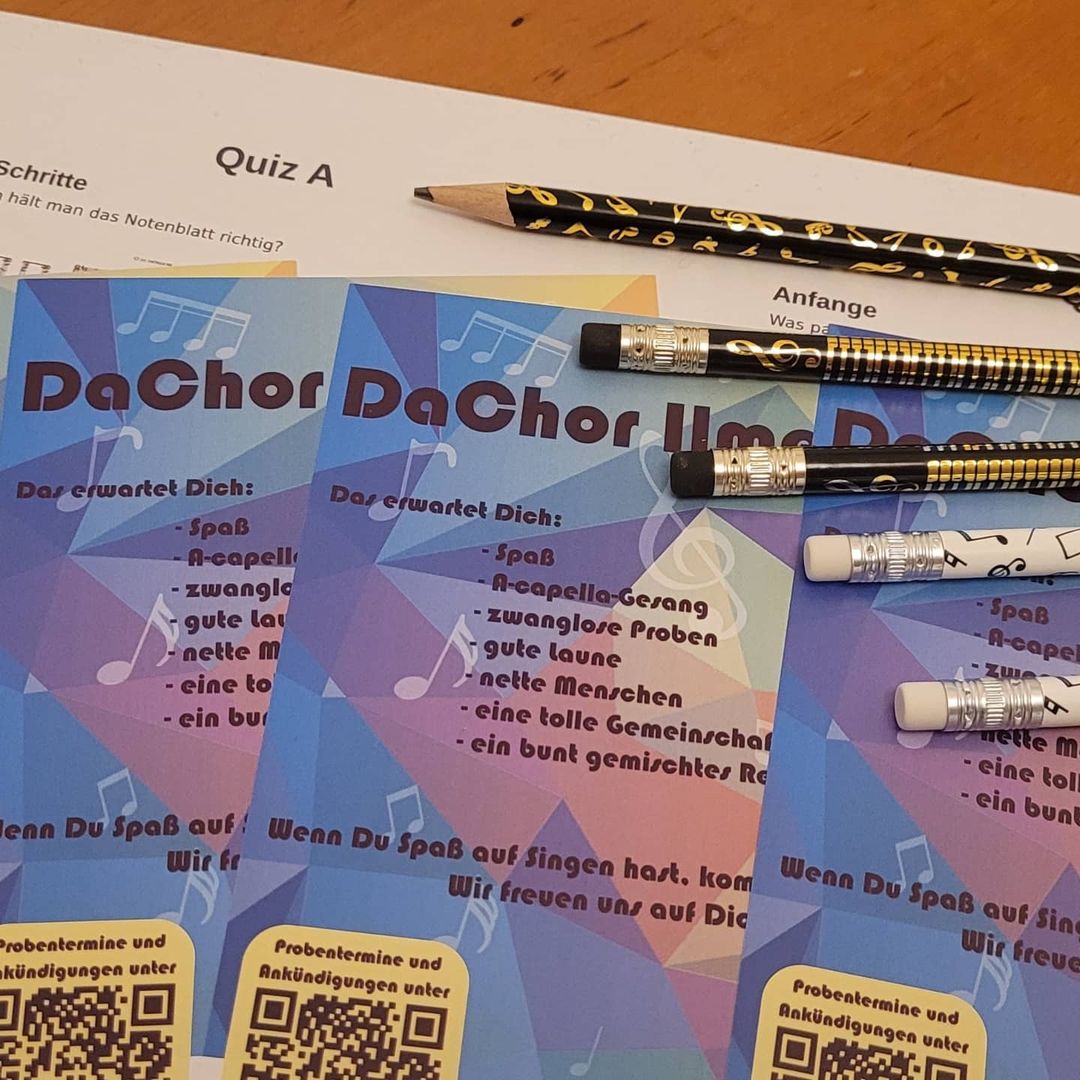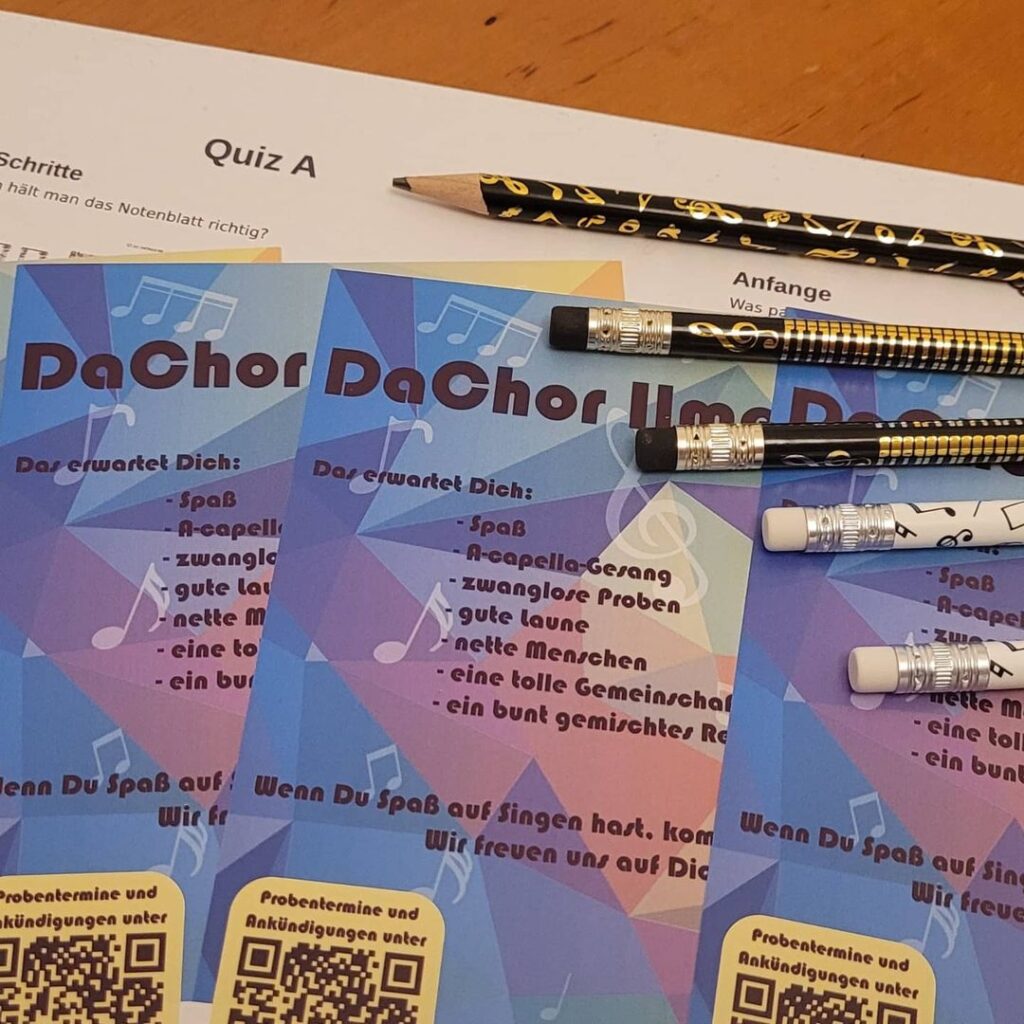 Since our number of members is manageable, everyone has the opportunity to actively contribute, both from the selection of the title or, for example. take on a solo part in the piece, but also in the general organization.
Overall, the relationship is very friendly and exuberant. At almost every rehearsal there are moments when we can't keep ourselves laughing and our physical well-being is usually provided in the form of cakes. Outside of rehearsals, too, we do something together every now and then (barbecue, bowling, games evening, karaoke, cinema, …).