The long wait ends!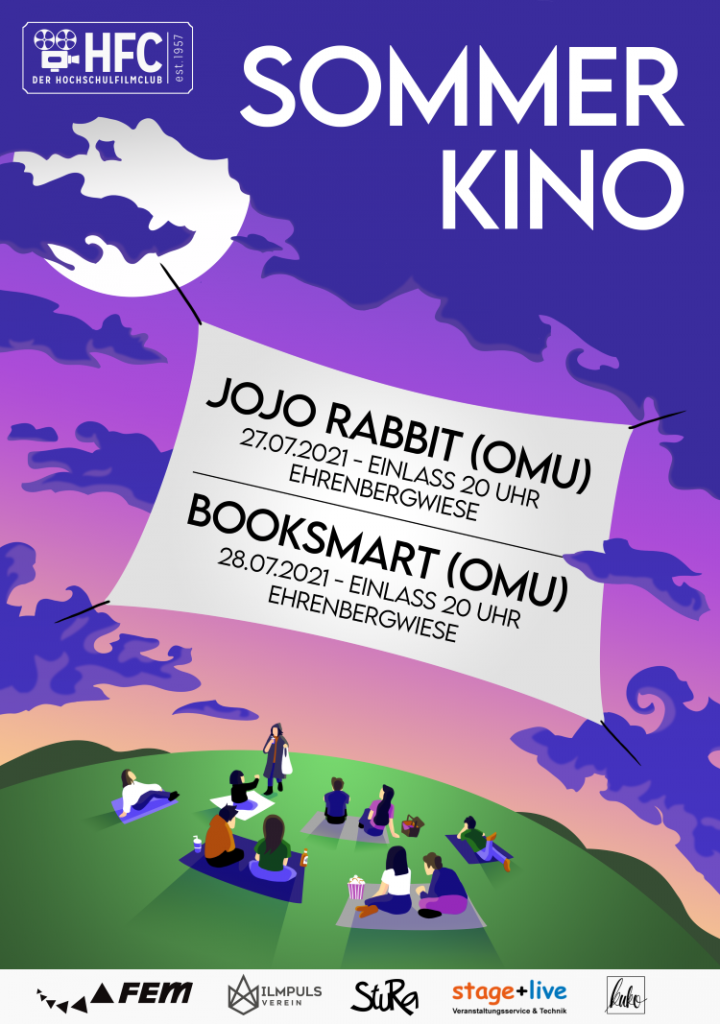 The HFC holds its traditional Summer cinema from 07/27 – 07/28 on the Ehrenbergwiese of the TU Ilmenau!
On two evenings, the HFC will present you a first-class film with a musical opening program.
07/27: Jojo Rabbit (OmU)
28.07: Booksmart (OmU)
Grab your blankets, camping chairs or sofas and enjoy a relaxing evening on the Ehrenbergwiese.

Caution: Experience has shown that it can get a little cooler late at night, so warm clothing is recommended to wear.
Please also bring your masks with you, as masks are required at the entrance, the stalls, the toilet and in the hallways.
Of course, you can remove them from your place.
The pre sales starts on 07/15 at 12:00 via our Ticket shop .
The number of available cards is limited. The rest of the tickets are offered at the box office.