Read Time:
1 Minute, 6 Second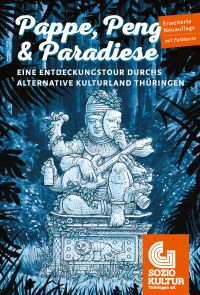 The new edition of the socioculture travel guide "Pappe, Peng & Paradiese" of the LAG Soziokultur Thuringia has been published. It is the perfect companion for the cultural summer in Thuringia.
Many cultural institutions, including us, can finally open their doors again these days and hold concerts, readings, meetings or theater performances
But this can also be an occasion to discover new cultural locations this summer. Because anyone who leaves the beaten path can experience some positive surprises!
A total of 77 alternative cultural institutions will be presented at a total of 31 locations – including the one in the Ilm district ISWI e .V. and the ILSC eV .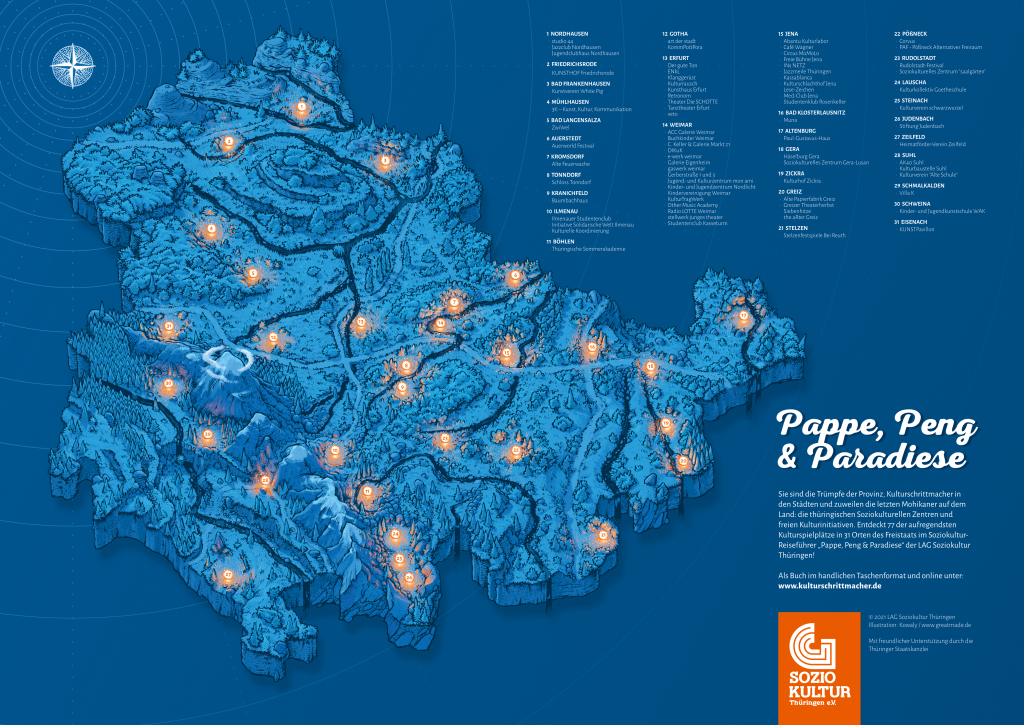 The travel guide presents all facilities on 196 pages in a handy pocket book format – each edition also includes a folding map with an overview map for Thuringia.
If you want to find out more about the interesting cultural places the Free State of Thuringia has to offer, you can explore the socioculture travel guide here:
>> Online at www.kultursitzmacher.de
>> The printed version of the travel guide can be ordered from the LAG Soziokultur Thuringia for a nominal fee of 5.00 euros.
>> We also have a few copies for you in our office!
You can find more information on the website of LAG Soziokultur Thuringia .