Film Leben Festival Ilmenau 2021 – "Best of Film Leben Festival" – Saturday, July 10th, 2021 from 9:30 p.m. (doors open at 8:30 p.m.) on the Ilmenau market square!

Wie bereits angekündigt, werden im Rahmen einer Best Of Veranstaltung die Gewinnerfilme der letzten Film Leben Festival Ilmenau am 10.07.2021 auf dem Ilmenauer Marktplatz vorgeführt. 📽
If you are in the mood for exciting films and good entertainment, you can purchase tickets from 6 p.m. on Saturday, June 26th, 2021 here can be acquired.
In bad weather, the event takes place in the Audimax of the TU Ilmenau.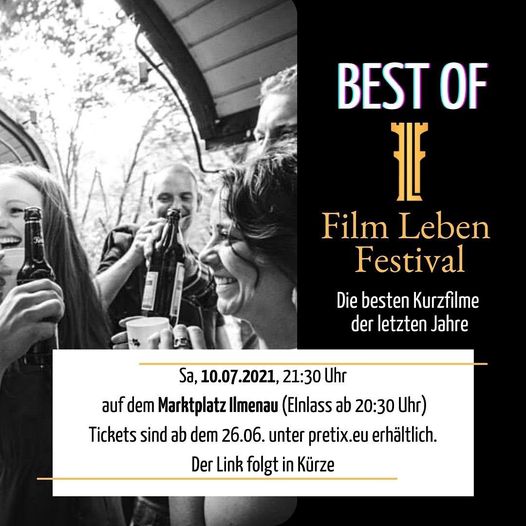 Our sponsors:
This event takes place with the kind support of: